Become a distributor
Socomec has been at the forefront of electrical component manufacturing for nearly 100 years, demonstrating a steadfast commitment to innovation and quality to meet customer expectations. Socomec has been in North America since 2009. The goal for the subsidiary is to continue to achieve the best customer support possible and to extend the distribution of its expert solutions in the USA and Canada by partnering with selective distributors.
Our Locations & Network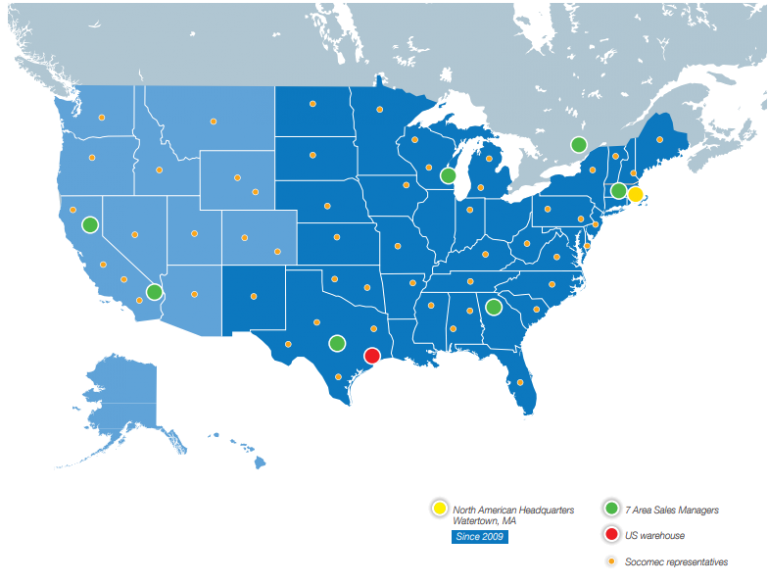 Join Our Customized Program
With a greatly expanded suite of UL & CSA products and a dedicated team in North America, we're able to offer a customized and robust partnership to help distributors grow their business. Socomec's program is simple and comes with many advantages:
24/7 access to our unique portal for distributors: MySocomec. This powerful tool will simplify your daily business by giving you access to business planning, prices, local stock, deal registration, promotions, automated co-branded collaterals, and more.
Quickly and securely get our product information with IDEA for industry (IDW)
Co-op funds available for marketing
Sales rebates and special pricing
Personalized training on our products, applications and industry
How to Apply to Join This Program
We want to ensure that our partnership will be a "win-win" for both parties. To help us evaluate if this program is a great fit for your business, please fill out the form. We will get back to you shortly.
We are a proud Associate member of the National Association of Distributors