ATyS C66, UL ATS Controller for Open and Delayed Transition
The ATyS C66 is an ATS controller designed to control all types of emergency system, legally required and optional standby transfer switching equipment as per NEC (NFPA 70). As our most versatile switch controller, the ATyS C66 can be used with ALL switching technologies including transfer switches, circuit breakers and contactors.
ATyS C66 ensures automatic and manual transfer from one source to another with fully configurable timers and thresholds and can be door mounted or panel mounted. Additionally, our controller is compatible with our DIRIS Digiware solutions.
Configuration software
Function
With the Easy Config System, you can configure your Socomec power monitoring and loadbreaking equipment while visualizing all electrical measurements in real time. Its speed and simplicity make the Easy Config System software an essential tool for:
• Panel builders and system integrators who want to provide correctly configured electrical panels for their customers
• Operators who want to configure their devices on their own or change specific settings
The bonus: you can easily save and modify your configurations and also duplicate them from one device to another or from one system to another
Easy Config System has a dynamic dashboard which adapts to the type of device and can display the phasor diagram, the alarms in progress or detected sensors and their ratings. It also provides an overview of the topology, listing the connected devices, with their firmware versions and internal clock, and the quality of communication. This ensures the user that the wiring and configuration are correct and, as a result, data is reliable.
You can access Easy Config System either locally by connecting it to devices via a USB cable, or remotely with an Ethernet connection. This system provides great flexibility taking into account the constraints of your facility. With the remote access option, you can change settings and correct any configuration or wiring errors, without having to physically return to site.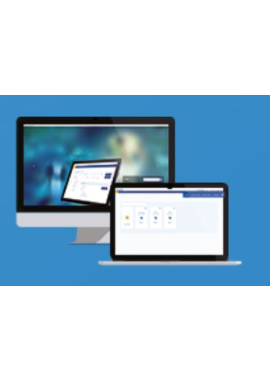 Easy Config System software
Configure your Socomec measuring and load breaking equipment
System approach for a quicker, more reliable and more flexible configuration of your power monitoring system
Image
Resource Center
CAD files, instruction manuals, software... All resources for each step of your project.