Socomec provides innovative solutions that focus on the energy performance of low voltage networks: the Group helps its customers to design electrical facilities that consume less energy, are better managed, and are more environmentally friendly.
Focus on ecodesign
In addition to complying with our products' regulatory requirements and environmental standards, Socomec seeks to increase the proportion of eco-designed products regularly. Therefore, The Group is preparing to include eco-design in the framework of ISO 14001 certification.
Socomec aims to anticipate the primary needs of our customers with the following:
safe products, limiting the use of hazardous substances,
cost-effective products by improving their energy and material efficiency,
recyclable products, anticipating their end-of-life.
Our customers have access to information concerning the environmental performance of our products. Socomec has been working for almost ten years on eco-declarations called Product Environmental Profiles (PEP) that describe our products' characteristics and environmental impacts. These declarations are certified by PEP Ecopassport.
Product recycling and recovery
At the end of their lifecycle, our products become Waste Electrical and Electronic Equipment (WEEE): they contain components that can have an impact on the environment while at the same time offering a high potential for recovery of the materials of which they are composed. The Group collects and recycles its end-of-life products in partnership with the Ecosystem eco-organization.
right
Through our commitment to ecodesign and the circular economy, Socomec meets sustainable development objectives N°7, N°9 and N°12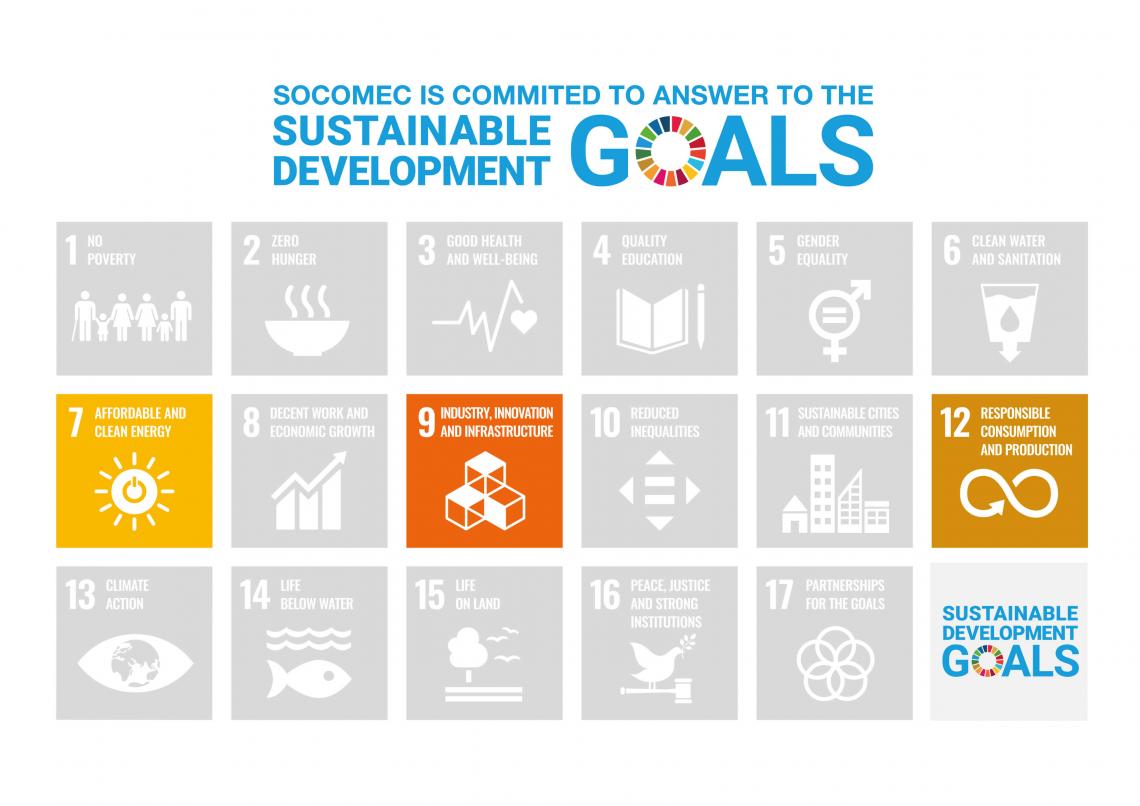 Find out more about sustainable development at Socomec
Learn more
SOCOMEC is an independent, industrial group with a workforce of 3900 people spread over 30 subsidiaries in the world.