Strong Points
Function
DC current sensors measure the DC load currents of an electrical installation and transmit information to the ldc measurement modules via an RJ12 connection on the side of the module and Molex on the side of the sensor.
The range comprises split-core sensors ranging from 50 to 2000 A in various sizes allowing them to be used in new or existing electrical installations.
Up to 3 distinct DC sensors can be connected to the same DIRIS Digiware Idc module.
Conformity to standards
IEC 61010-1
Meter Selector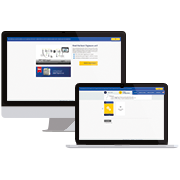 Meter Selector is the ideal assistant to accompany you in your multi-measurement and isolation monitoring projects.
Advantages
Plug & Play
- A quick RJ12 connection makes wiring easy and reliable.
- Fast configuration of the sensor's rating.
Flexible
A complete range of split-core sensors from 50 to 2000 A designed for new or existing electrical installations
Installation
- Easy to install.
- Ideal for installations with limited space available.
- Only 2 different sensor models cover a wide measurement range.
- Colour-coded cables for ease of identification, and to prevent wiring errors.
Resources & Documentation