Strong Points
Function
The DIRIS B is a DIN-rail mounted power monitoring device compatible with TE/TR/iTR/TF smart current sensors, suitable for new or existing electrical installations.
The 4 independent RJ12 current inputs allow the DIRIS B to monitor 1 three-phase circuit and use a dedicated current sensor for the neutral, or 4 single-phase loads.
The DIRIS B has 2 native digital input for additional versatility and includes Modbus RTU serial communication to report measurements to external management systems.
Additional digital & analog input/output modules can extend the basic functional scope of the DIRIS B. An optional display can also be plugged to the meter for local visualization on panel doors.
Conformity to standards
UL 61010-1, CSA-C22.2 No. 61010-1, Guide PICQ, File E257746
ANSI C12.20
PBI Meter per CA Energy Commission
IEC 61557-12
Meter Selector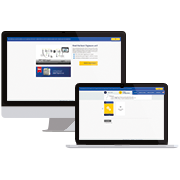 Meter Selector is the ideal assistant to accompany you in your multi-measurement and isolation monitoring projects.
References
DIRIS B is available in
X

versions
Advantages
Plug & Play
- Color-coded RJ12 cables for easy phase identification when wiring current sensors to the DIRIS B.
- Automatic detection of current sensor type and rating.
- Using low-voltage mV current sensors, no shorting blocks are needed, they can be disconnected safely under load.
Better than revenue grade
- Class 0.2 DIRIS B accuracy according to ANSI C12.20.
- Class 0.5 system accuracy (DIRIS B + TE/iTR/TF current sensors) from 2% to 120% of rated current.
Multi-circuits
Four independent current sensor inputs allow you to configure multiple circuits in order to optimize the number of power meters per installation.
Versatile
The DIRIS B can be connected to:
- A remote DIRIS D-30 screen for local display of measurement data on the panel door.
- Optional digital or analog input modules, as well as temperature input modules.
- DIRIS Digiware M-50/M-70 gateways for centralization and communication of data via Ethernet. The DIRIS Digiware M-70 embeds WEBVIEW-M, a webserver for remote visualization of measurement data.