Strong Points
Function
The DIRIS Digiware U module measures the voltage of the electrical installation and transmits the voltage sampling to all DIRIS Digiware I or S modules via the RJ45 bus.
For multi-point metering applications, this reduces the number of voltage connections to only one central point.
Conformity to standards
UL 61010 Guide PICQ File E257746
IEC 61557-12
CEC compliant

Meter Selector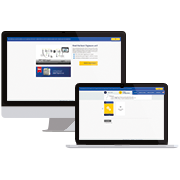 Meter Selector is the ideal assistant to accompany you in your multi-measurement and isolation monitoring projects.
References
DIRIS Digiware U is available in
X

versions
Advantages
Safe
No hazardous voltage on cabinet doors.
Compact
- 1 single voltage measurement point for the entire system.
- Single point of protection for voltage measuring.
A complete dedicated solution
- metering;
- monitoring voltage,
- quality analysis of the supplied voltage.
Adapted to all types of network: single-phase, three-phase.
Video presentation
DIRIS Digiware multi-point metering system
Resources & Documentation