Strong Points
Function
DIRIS Digiware S current measurement modules have 3 integrated current sensors for measuring, monitoring and analyzing power quality of electrical circuits up to 63 A.
Positioned directly downstream protective devices, they offer new and exclusive technologies:
VirtualMonitor which gives the real time physical state of protective devices (ON/OFF/TRIP).
AutoCorrect which detects wiring errors and corrects them to guarantee consistent readings, even when no load is connected.
Adding DIRIS Digiware S modules to the bus is done simply by clicking in an RJ45 cable. This allows great flexibility to the user who wishes to add more metering points in the future.
Conformity to standards
UL 61010 Guide FTRZ/PICQ File E257746
IEC 61557-12
Meter Selector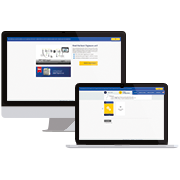 Meter Selector is the ideal assistant to accompany you in your multi-measurement and isolation monitoring projects.
References
DIRIS Digiware S is available in
X

versions
Advantages
Plug & Play
- Save wiring time: the current sensors are integrated in the module.
- Quick RJ45 connection between modules.
- Positioning possible upstream or downstream of the protective device.
Multi-circuit
Multiple DIRIS Digiware S modules can be used within the measurement system enabling the monitoring of a large number of loads.
Compact
- A measurement module offering the best compactness/performance ratio of the market.
- Matches the pitch of the protective device.
Accurate
Class 0.5 for active energy in accordance with the IEC 61557-12 standard, allowing accurate measurements over a wide range of currents.
Video presentation
DIRIS Digiware multi-point metering system