Function
The DIRIS A-30 is a panel-mounted multifunction power monitoring device for electrical installations.
The device is easy to use thanks to its large backlit LCD display and 6 keys used to view readings and configuration.
Compatible with 1A or 5A secondary CTs.
Over/under limit alarms on all parameters can be confgured to detect drifts in measurements.
Additional communication, input/output and memory modules can extend the basic functional scope of the DIRIS A-30. Equipped with additional modules, the device can provide the user with flexibility and expandability throughout its service life.
Conformity to standards
UL 61010 Guide PICQ File E257746
ANSI C12.20
IEC 61557-12
Meter Selector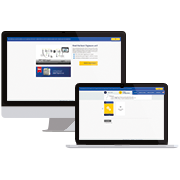 Meter Selector is the ideal assistant to accompany you in your multi-measurement and isolation monitoring projects.
References
DIRIS A-30 is available in
X

versions
Advantages
Easy to use
With its large backlit multiple-display screen with 6 hot keys, the DIRIS A-30 is easy to use.
Detects wiring errors
The DIRIS A-30 is provided with a correction function for CT wiring errors.
Customisable
The DIRIS A-30 can be equipped with additional modules that give the user flexibility throughout the service life of the product. Communication modules and additional digital or analogue inputs/outputs can be used to increase its range of functionality.
Compliant with IEC 61557-12
Reference standard for PMDs (Performance metering & monitoring devices), IEC 61557-12 guarantees performance levels and satisfactory performance from the PMDs under the environmental conditions typical of industrial and service applications.
Resources & Documentation