Strong Points
Function
DIRIS Digiware IO modules give more versatility to the DIRIS Digiware system.
DIRIS Digiware IO-10 modules have 4 digital inputs and 2 digital outputs. The digital inputs can be used to monitor the status of third-party devices such as the physical position of a protective device (ON/OFF, trip), or to collect and count pulses from multi-utility meters. The digital outputs allow the remote control of protective devices by sending a binary output signal. Alarms from other DIRIS Digiware modules (U, I, S etc.) can be assigned to the IO-10's digital outputs to send signals upon specific conditions (high measurement for example) for additional actions and visibility.
DIRIS Digiware IO-20 modules have 2 analog inputs used to collect analog signals from external sensors (pressure, humidity, temperature...).
Conformity to standards
UL 61010-1, CSA-C22.2 No. 61010-1, Guide PICQ, File E257746
IEC 61557-12
Meter Selector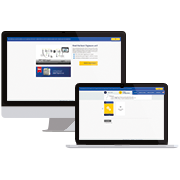 Meter Selector is the ideal assistant to accompany you in your multi-measurement and isolation monitoring projects.
References
DIRIS Digiware IO is available in
X

versions
Advantages
Plug & Play
The DIRIS Digiware IO modules can be easily added anywhere within the DIRIS Digiware system thanks to a quick RJ45 connection.
Multifunction
The addition of DIRIS Digiware IO-10/IO-20 modules makes DIRIS Digiware the most comprehensive and versatile power monitoring ecosystem in the market, reducing the need to source third-party equipment.
Connected
All the collected information is accessible from the displays, from WEBVIEW or can be communicated to any other centralized management software.
Compact
The modular format allows the quick connection of a large number of IO-10 and IO-20 modules.
Video presentation
DIRIS Digiware multi-point metering system
Resources & Documentation