Function
The DIRIS Digiware BCM is a multi-circuit metering module with 21 integrated sensors and allows individual circuit monitoring within any of any electrical panelboard (Remote Power Panel, lighting panel, power panel etc.). The DIRIS Digiware BCM is also equipped with three RJ12 channels connected to TE/TR/iTR/TF current sensors and ΔIC zero sequence CTs.
Conformity to standards
IEC 61557-12
UL 61010 Guide FTRZ/PICQ File E257746
ANSI C12.20
Meter Selector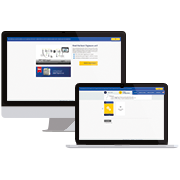 Meter Selector is the ideal assistant to accompany you in your multi-measurement and isolation monitoring projects.
References
DIRIS Digiware BCM is available in
X

versions
Advantages
3x quicker to install than standard solutions
- The integrated current sensors do not require any wiring: they are directly
integrated to the BCM meter strip.
- Quick RJ45 connection between modules.
- RJ12 connection for external current sensors.
- AutoCorrect technology detects wiring errors, even off-load.
2x quicker to configure than standard solutions
Easy Config System Software - free of charge – enables the configuration of multiple
identical panels with a "duplication" function and also provides time-saving configuration templates enabling the initial design to be adapted with ease.
Minimal footprint
- No additional CT leads required - and therefore less cabling required.
- VirtualMonitor technology indicating breaker status eliminates the need to install auxiliary contacts.
- Connection to TE/TR/iTR/TF current sensors and ΔIC zero sequence CTs to mutualize power metering and earth leakage monitoring.
Maximum reliability
- A robust protective plastic cover safeguards the electronic components and reduces the risk of breakage. By not simply being an exposed PCB, the unit can, therefore, be
handled manually.
- PreciSense technology ensures accurate and reliable measurements over a wide measurement range: class 0.5 accuracy for active energy according to IEC 61557-12
and ANSI C12.20 standards.
- Integrated VirtualMonitor technology to access individual breaker status remotely and in real-time.
Video presentation
Discover all the advantages of this new module!
Video presentation
DIRIS Digiware multi-point metering system